Cited, Charge and/or Convicted
Allegedly Charged with 13 counts of animal cruelty
The owners of animals have been Cited and allegedly charged with 13 counts of animal cruelty.
Over 200 rabbits, chinchillas, guinea pigs, mice, rats, doves, cockatiels crammed into the deplorable basement , 2 ponies, a goat, shepherd dog, cats/ kittens where all seized on 9-5-2009 by search warrant.
TWO motions to return property have been filed by the owners of animals and both times it was DENIED!!!
An injunction to prevent adoptions has also been DENIED!!
Click here to view the letter of denial.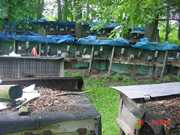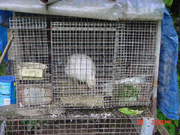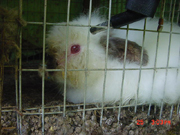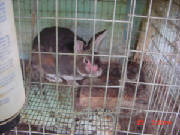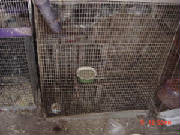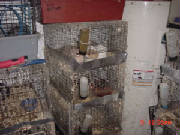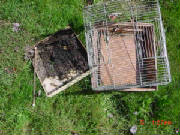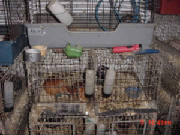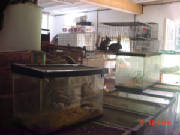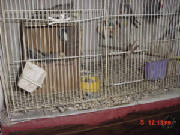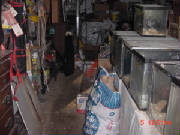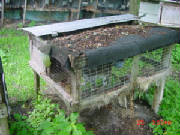 ---
Charged and convicted of animal neglect on may 15, 2009 was Ms. Heath of Oil City, Pa.
2 Horses where on the henneke scale of 1, (emaciation). Both horses where in unsanitary conditions and lacked proper food and water, vet and farrier care. After months of repeated failed efforts to get Ms Heath, to properly care for her animals Ms. Heath was charged and found GUILTY by District Justice Douglas Dinberg of animal neglect. Both animals are recovering and are available for adoption.
Donate via PayPal
Support AAPI
Help us raise money just by searching the web and shopping online. Just click on the GoodSearch Link Below.
Shop Online At Over 680 Brand Name Stores and a Portion of the Proceeds Will Benefit All Animal Protection, Inc. Click on the link below & type in the keyword search:
All Animal Protection
Click here for more information.
---
Our wish list
Please do not throw away your old and unwanted Animal products or blankets. Donate them to AAPI!
*Electric heated water bowl*
Horse Blankets (for Winter)
Rubber mats
Buckets
Fly Spray
Halter
Cat climb trees
CAT BEDS
Liter/boxes
Flea Shampoo
CAT toys OUTDOOR DOG RUNNER AND DOG CAGE/kennel of all sizes.
carport to store machinary in
We have started renovating a new cat room, 10x20 will be adding shelves on the wall with boxes for the cats to climb into. we need heated cat beds, condo, tree climbers and heated water bowl.
Monetary Donations can be made out to: All Animal Protection, Inc.
We also graciously accept donations to help build a small kennel to house seized abused/neglected dog.
All Donations are Tax Deductible!
For information on pet foods and to support one of our sponsors, please visit www.i-love-dogs.com