Welcome to A. A. P. I.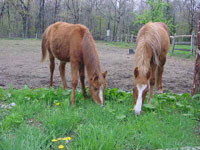 We are an all volunteer, 501(c)3 non-profit organization dedicated to protecting animals from abuse and neglect. We investigate animal complaints/conerns. Our Humane Officer is state trained, Court appointed, badged police officer with full powers to investigate and/or make arrests in Armstrong, Clarion and Mercer Counties, also available to answer all your animal concerns annonymously.Our officer is a volunteer and does NOT get paid to answer any complaints.
Please donate today to help us answer neglect/abuse complaints and ensure a proper place and treatment for a abused/neglected animals. We do NOT get any funding from any private, State or Federal Agency. We are a volunteer organization we rely solely on fundraising activities and your generous donations, which enables us to investigate/prosecute animal cruelty and neglect.
We are in need of a lawyer to represent all the animals that we acquire. If you are or know someone that is a lawyer and would be intersted in offering or donating services for our animals, please contact us.
In addition to providing ongoing care and rehabilitation to our rescues/seizures, we also work within our community to provide education regarding proper care and humane treatment of these beautiful animals. Our President, Penny, is our Humane Police Officer and Cruelty Investigator. To learn more about Pennsylvania Anti-Cruelty Laws, please visit our PA State Laws Page.
All our animals are kept CAGE FREE!
---
Our Featured Rescue!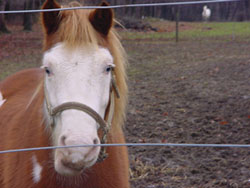 Meet Sierra!
Age / Hands: 12 / 13hh
Breed: Paint
Sex: Mare
Sierra was locked in a stall and left alone for years. She is not ridable due to her fear of someone on her back. She would require a good bit of training for her to be rideable. She needs to be enticed with grain to be caught but once caught she has wonderful ground manners and is a true sweetheart.
Sierra is a medicine hat o-splash paint with two blue eyes. She gave birth to Jag at our facility four years ago.
Donate via PayPal
Support AAPI
Help us raise money just by searching the web and shopping online. Just click on the GoodSearch Link Below.
Shop Online At Over 680 Brand Name Stores and a Portion of the Proceeds Will Benefit All Animal Protection, Inc. Click on the link below & type in the keyword search:
All Animal Protection
Click here for more information.
---
Our wish list
Please do not throw away your old and unwanted Animal products or blankets. Donate them to AAPI!
*Electric heated water bowl*
Horse Blankets (for Winter)
Rubber mats
Buckets
Fly Spray
Halter
Cat climb trees
CAT BEDS
Liter/boxes
Flea Shampoo
CAT toys OUTDOOR DOG RUNNER AND DOG CAGE/kennel of all sizes.
carport to store machinary in
We have started renovating a new cat room, 10x20 will be adding shelves on the wall with boxes for the cats to climb into. we need heated cat beds, condo, tree climbers and heated water bowl.
Monetary Donations can be made out to: All Animal Protection, Inc.
We also graciously accept donations to help build a small kennel to house seized abused/neglected dog.
All Donations are Tax Deductible!
For information on pet foods and to support one of our sponsors, please visit www.i-love-dogs.com